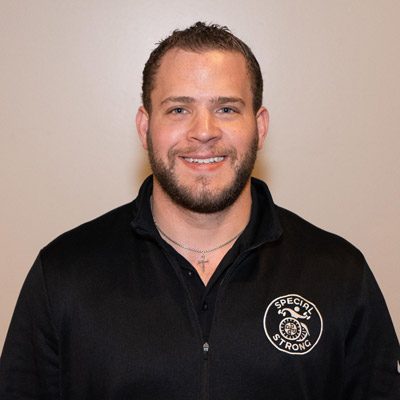 Founder, CEO, Special Strong and Special Strong Champions Foundation
Daniel has always had a heart for the special needs population. In 2016, Daniel and his wife Trinity felt God's calling to launch Special Strong, one of the only fitness organizations in the country for individuals with mental, physical, and cognitive challenges. Today, Special Strong continues to specialize in adaptive and inclusive fitness training and is making a difference in the lives of children, adolescents, and adults all over the world. After starting Special Strong, they realized that there are families who cannot afford to pay for specialized fitness services, so Special Strong Champions Foundation was formed to help support these families.
Daniel and Trinity are parents to daughter Mercy, age 3 and son Judah, age 2, along with two Morkies, Teddy and Bear. Daniel's favorite hobby is weightlifting, and he is an avid speed reader. He is most passionate about children's charities and mental health causes. Daniel became a Christian in 2009 and he continues to grow in his faith and service to the Lord. His favorite verse is Matthew 6:33.